Cheesy Cheesy Cheese Cheese
Creamy Creamy Cream Cream
Yummy Yummy Yum Yum
Funny Funny Fun Fun

Enjoyed It?
Okay, Guys I love cheese. Do you?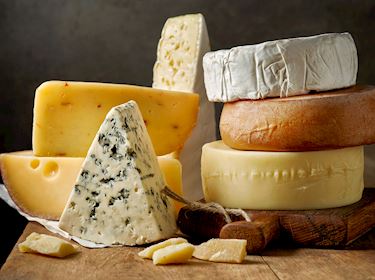 I love eating as well as saying cheese. Cheese is one of my favourite words.
And yes! I m learning french so I've fallen in love with cheese. If you also love cheese and it's a particular one then please share the name.
I know some of us like Brie, Camembert etc while some others like Normandy, Blue etc.
So saying cheese is as tasty as eating cheese. The moment I say "cheese" for taking photos, I am hungry. I just love cheese, don't know why. Each time I eat a milk product, I feel like eating cheese.
SAY CHEESE!!